Dalszöveg
Egy egyszerű regisztrációt követően korlátlanul hozzáférhetsz az oldal stream tartalmaihoz!
BELÉPÉS
Kövess Minket a
Facebook-on is!
Szerkesztés
Wolf Totem - The HU - Jacoby Shaddix
Zenei stílus: Hard & Heavy
Kiadás éve: 2019
Előadó:
Papa Roach
Zeneszerző:
The HU, Dashka
Dalszövegíró:
The HU, Jacoby Shaddix
If the lions want war
We gon' fight until the battle ends
If the tigers come running
We gon' fight them to the bloody end
When the elephants come
They gon' bow to my brethren
Lock 'em in a cage
Parade them to the lion's den
Arslan irvees alaldan uraldiya
Bars irvees baildan uraldiya
Zaan irvees janchildan uraldiya
Khün irvees khüchilden uraldiya
I breathe fire like
A dragon killing demons
Am I go hard?
Yeah, we gonna seize the day
Hellfire, rain it down
Upon my people
If ya gonna bring the evil
We could bury it today
We all been lost, we all been called
Everyone rise to a brethren code
We got your back, we all been low
Let's all rise to the brethren code
Ödööd irvees örsöldön temtseye
Aravt bolon ayangalan nirgeye
Zuut bolon zürkhend ni nirgeye
Myangat bolon mörgöldön nirgeye
Tümt bolon tengereer nirgeye
Üyerlen irvees ükhelden üzeltsiye
Nömrön irvees nüdelden uraldiya
Niselden irvees kharvaldan unagiya
Tsakhilan irvees tsavchildan temtsiye
We all been lost, we all been called
Everyone rise to a brethren code
We got your back, we all been low
Let's all rise to the brethren code
Shonkhoryn khurdaar khurtslan davshiya
Chonyn zorigoor asan dürelzeiye
Tenkheet moridyn tuuraigaar nürgeye
Tamgat Chingisiin ukhaanaar dariya
We all been lost, we all been called
Everyone rise to a brethren code
We got your back, we all been low
Let's all rise to the brethren code
Képgaléria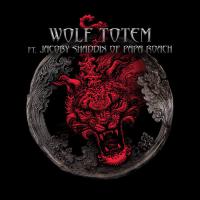 Albumok
Dalszövegek