Dalszöveg
Egy egyszerű regisztrációt követően korlátlanul hozzáférhetsz az oldal stream tartalmaihoz!
BELÉPÉS
Kövess Minket a
Facebook-on is!
Szerkesztés
The Ending
Zenei stílus: Hard & Heavy
Kiadás éve: 2019
Sick and tired of the bottom, need a better view
Got me lookin' 'round my circle, is it bulletproof?
Sometimes I think until I go insane
Can I even trust somebody with the same last name?
Tons of crazy people running from the light, ah
Bad decisions that could come around and bite ya
Wish I could whine just a little less
Wish I could cry at all the noise up inside my head
When it's over, it's over, it's over
It's over
I'm watching all the moves you make
Can't turn back now, it's too late
Checkmate, there's no defending
This is the start of the ending
I'm counting all of your mistakes
Caught up in a crossfire hurricane
Checkmate, there's no defending
This is the start of the ending
I did it, took a second, but I realized
I been looking for a reason just to sever ties
Only seeing what I wanna see
Got me questioning the things that I started to believe
Paranoid from the drama in my life, uh
Trust issues make it hard to sleep at night, uh
Wish I could whine just a little less
Wish I could cry at all the noise up inside my head
When it's over, it's over, it's over
It's over
I'm watching all the moves you make
Can't turn back now, it's too late
Checkmate, there's no defending
This is the start of the ending
I'm counting all of your mistakes
Caught up in a crossfire hurricane
Checkmate, there's no defending
This is the start of the ending
When it's over, it's over, it's over
When it's over, it's over, it's over
When it's over, it's over, it's over
It's over
I'm watching all the moves you make
Can't turn back now, it's too late
Checkmate, there's no defending
This is the start of the ending
I'm counting all of your mistakes
Caught up in a crossfire hurricane
Checkmate, there's no defending
This is the start of the ending
Képgaléria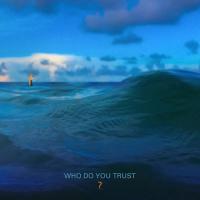 Albumok
Dalszövegek