Dalszöveg
Egy egyszerű regisztrációt követően korlátlanul hozzáférhetsz az oldal stream tartalmaihoz!
BELÉPÉS
Kövess Minket a
Facebook-on is!
Szerkesztés
Great Wide Open
Zenei stílus: Pop/Rock
Kiadás éve: 2018
Is this the life that we're living?
Say the prayers in a thousand tongues
Is this love? Some new beginning?
Or a night in our wildest dreams?
Into the great wide open
Across a land of blood and dreams
I will save your heart from breaking
Won't you stop? Please
Set me free
I swear to God, I'm the devil
Raise your hands to the sky and praise
I'm a thief, you're a liar
But we live in our wildest dreams
Into the great wide open
Across a land of blood and dreams
I will save your heart from breaking
Won't you stop? Please
Set me free, set me free
Let it out, let it out, go
Time to lay down your arms
Let it out, let it out, go
Time to lay down your arms

Into the great wide open
Across a land of love and dreams
I will save your heart from breaking
Won't you stop? Please
Set me free
(Raise your hands to the sky)
Won't you stop? Please
Set me free
Képgaléria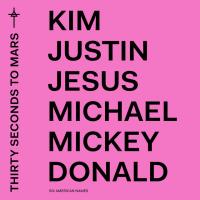 Albumok
Dalszövegek