Dalszöveg
Egy egyszerű regisztrációt követően korlátlanul hozzáférhetsz az oldal stream tartalmaihoz!
BELÉPÉS
Kövess Minket a
Facebook-on is!
Szerkesztés
Second to One - Noora Louhimo
Zenei stílus: Hard & Heavy
Kiadás éve: 2020
Előadó:
HammerFall
Zeneszerző:
HammerFall
Dalszövegíró:
HammerFall
You can never escape from your heart
That inner guide, the voice in the dark
Stop and listen just once in a while
To what it has to say
I remember the day when we met
Your love was true, my life was a mess
I knew fate was a one way street
But we were meant to be
You're my honest cause
Never ending strive to become better than I am
You're the sweetest sound
The note that explains the symphony
I know I can't hide anymore
My head is up, my feet on the floor
And you know I cannot lie anymore
When I look into your eyes
Fear of failure will all bring us down
To darkened places where dreams go to die
I pretend to be strong, but I'm weak
You make my life complete
Everything must change yet remain the same
But nothing stays forever
I will take your pain
You are my everlasting flame
My second to one
Oh, I cannot lie
No, I cannot hide when I look into your eyes
Everything I say
Everything I do, I do for you
I will resurrect
I have found myself, a knight in shining armour
When you call my name
I will be your needle for the pain
My second to one
Képgaléria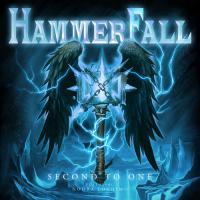 Albumok
Ehhez az előadóhoz még egyetlen album sincs társítva.
Dalszövegek