Dalszöveg
Egy egyszerű regisztrációt követően korlátlanul hozzáférhetsz az oldal stream tartalmaihoz!
BELÉPÉS
Kövess Minket a
Facebook-on is!
Szerkesztés
My Farewell
Zenei stílus: Hard & Heavy
Kiadás éve: 2020
Előadó:
Serenity
Zeneszerző:
Serenity
Dalszövegíró:
Serenity
We believed
The world we've built is everlasting
Through the years
We forgot, one day we have to go
Won't be safe from dead no more
Do we still believe?
Will we go down?
Will we fly high, close to heaven?
Thrones and crowns
Won't mean a thing where we will have to go
Won't be safe from dead no more (no more)
Don't you see our tragedy
I'm a thousand miles from heaven
Drowned to hell
Losing you has sealed my end
No belief, no you and me
Screaming thousand times to heaven
My farewell to our story till the end
My farewell
Sinking down in sorrow
Weak defending, flames start chasing
Seems there's no tomorrow
For my soul, this is our last goodbye
It is time for us to die (to die)
Don't you see our tragedy
I'm a thousand miles from heaven
Drowned to hell
Losing you has sealed my end
No belief, no you and me
Screaming thousand times to heaven
My farewell to our story till the end
Decades we could defy
Everything at once
It has been worth to try
Though when we've lost tonight
Don't you feel and don't you see
Our life is changing
Don't you see our tragedy
I'm a thousand miles from heaven
Drowned to hell
Losing you has sealed my end
No belief, no you and me
Screaming thousand times to heaven
My farewell to our story till the end
The story ends
It's my farewell
Képgaléria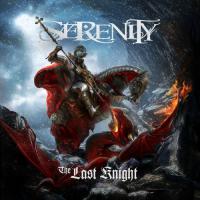 Albumok
Dalszövegek