Dalszöveg
Egy egyszerű regisztrációt követően korlátlanul hozzáférhetsz az oldal stream tartalmaihoz!
BELÉPÉS
Kövess Minket a
Facebook-on is!
Szerkesztés
Give Up The Ghost
Zenei stílus: Hard & Heavy
Kiadás éve: 2016
I'm a rose that's been raised by wolves
My thorns are gettin' stuck
in everything I know
It's so hard when you would bleed
for the truth you know
But we don't want the truth,
we just want control
I'm on my own, here we go!
C'mon man, put it on me
If you want it,
'cause I'm sick and tired of all of this
Flaunt it, if you want it,
and you can own it
But I'm just gonna let it go
I've seen the devil, and I've met fear
I met them both on the road
that lead me here
I've met God and I saw life
And He's saved mine a million times
I've met trouble and I've met rain
Laughed with joy and cried with pain
But now I see, and I believe
That the ghosts that haunt me,
have been outhaunted
I'm a long way from way back home
Been travelin' like a bullet,
everywhere I go
It gets harder to reach,
when you're in control
'Cause you've either got the money,
or it's got your soul
On my own, here we go!
They never told me
that I could be
Free from the hate
that's inside of me
They took my place,
took my dignity
They kept me caged,
like an enemy
But I know now, I can be,
Free from the pain
that's inside of me,
You took my place,
gave me air to breathe
Opened the cage,
and you set me free
Képgaléria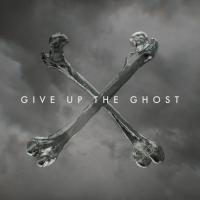 Albumok
Ehhez az előadóhoz még egyetlen album sincs társítva.
Dalszövegek